GÖLBASI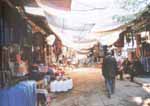 Gölbaşı: Gölbaşı (Lake Head) gets its name from the three lakes nearby. Starting out as a small village Gölbaşı grew quite rapidly due to being strategically located on the İstanbul-Malatya railroad. It became a district (ilçe) in 1958 in the province of Adıyaman.
Animal husbandry and vineyards play an important role in the region's economy, although more recently pistachio nuts have also gained importance. About 26 percent of the district is forested.
The region is popular as a vacation and resting place for the locals due to its lakes. There are no major industries in the city although, recently light industry like machine and repair shops have gained some prominence.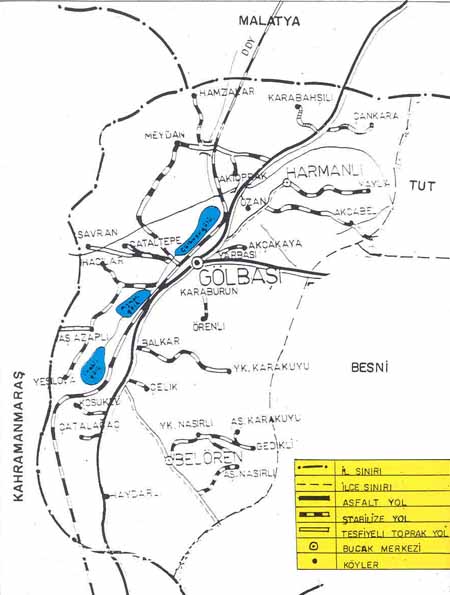 Home | Ana Sayfa | All About Turkey | Turkiye hakkindaki Hersey | Turkish Road Map | Historical Places in Adiyaman | Historical Places in Turkey | Mt.Nemrut | Slide Shows | Related Links | Guest Book | Disclaimer | Send a Postcard | Travelers' Stories | Donate a little to help | Getting Around Istanbul | Adiyaman Forum